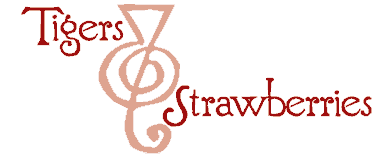 Cook Local, Eat Global
Sometimes, even though proper inventory and ordering procedures are followed, a restaurant will have a surplus of perishable ingredients. In these cases, there are a few things that a resourceful cook or chef can do to alleviate the problem before it becomes a case of unnecessary food waste. (Sometimes, it isn't an accidental overstock that happens–in the summer and early autumn, when produce is cheap and plentiful, chefs will often end up with a windfall of vegetables and fruit and will need to do something with it before it goes bad–in cases such as this, all of these techniques are just as useful.)
Some fresh foods can simply be converted to frozen foods without much work or trouble, and then, can be used from the freezer over the course of months, instead of days. Sweet and hot peppers can both be simply chopped or sliced, packed in plastic bags and frozen. The same can be done with onions and garlic. Spinach can also be frozen with minimal processing–if the leaves are mature, remove the thick veins and stems and either leave the leaves whole or tear into smaller pieces and then pack into bags and freeze. If you have baby spinach, you just pack the whole leaves into bags and freeze them. Frozen spinach leaves can then be added directly to simmering soups, stews or sauces without pre-cooking.
Fresh herbs can also be frozen with minimal preparation. Most of them can just be chopped finely and frozen in bags, although some people put tablespoon amounts into individual compartments in an ice cube tray, and add a little bit of water to hold them together, then freeze the cubes. After they are frozen, the cubes can be packed in plastic bags and stored for future use. Some herbs, like cilantro and basil, can be pureed and then frozen in ice cube trays without the addition of water, and can be used like the chopped frozen herb cubes.
Alternately, batches of green cilantro chutney or pesto can be made and frozen, either in small bags or containers, or in cubes, to be thawed and used later or to be added to curries, soups and sauces as they cook.
Fresh fruits such as strawberries, blueberries, raspberries, blackberries and mangoes can all be frozen simply as well: for the berries, you just wash and dry them, then layer them onto sheet pans, put them in the fridge until they are frozen, then pack them into bags, label and date them and store them in freezer. Strawberries can either be frozen whole or sliced. All of these fruits can be used to make pies, dessert sauces, ice creams, sorbets and smoothies in the future.
For mangoes, simply peel and pit them, and cut into slices. Treat with a bit of lemon juice to prevent discoloration, and freeze on sheet pans and then pack into bags. I like to use frozen mango to make lassi, chutneys, salsas and to add to curries.
Tomatoes can be frozen whole, but they are better, and they take up less space, if you make them into a nice marinara sauce or plain tomato sauce, pack these sauces into quart bags and freeze them flat, so they stack easily in the freezer for storage. (Speaking of tomatoes, you can also use the freezer to store excess tomato paste. Restaurant pack tomato paste is often sold in huge units of several quarts or pounds. If you don't need that much in whatever recipe you are using, the rest can be stored in smaller portions from a cup to a tablespoon in freezer bags. For the smaller amounts, you can squeeze the paste into ice cube trays or freeze tablespoon-sized plops on a sheet pan lined with waxed paper. Once they are frozen, the cubes can be popped into a bag, or the plops can be peeled up and popped into a bag which then lives happily in the freezer until it is needed. You don't even have to thaw the paste before using it, although I always do.)
Speaking of sauces, we come to the issue of stocks, soups, sauces and stews.
These types of recipes are the secret weapon of cooks and chefs when it comes to using up excess ingredients.
If you have some potatoes on hand that have gone a bit soft, or some carrots that are a little rubbery, or some celery that is no longer crisp, then don't throw them out–use them in a soup or stew or a sauce. Daily soup or dinner specials are not just a way to vary a menu, they also help a chef or cook deal with surplus perishable ingredients in a delicious and constructive fashion.
I don't feel in the least bit bad about using slighly older produce in soups or stews, because it isn't like I am using rotted food. Far from it–slightly older vegetables which would be nasty in a stir fry or salad are perfectly fine to be boiled in a soup or stew where the liquid is meant to be eaten along with the vegetables. With vegetables that are a bit too old, often the only characteristic that suffers is texture, and with a soup , stew or sauce, that doesn't matter. The boiling water extracts all of the water soluble vitamins left in the vegetable, and then they are eaten in the broth, along with the solids. The flavors are all extracted and present in the finished dish, and frankly, there is nothing more homey and comforting than a stew or soup.
Stocks are a special case. Stocks are made, in large part, from parts of animals and plants which are frankly, otherwise inedible to people. Bones are not a big part of the human diet when they are whole, but when they have had all of their goodness extracted by a long simmer in a stockpot, they create the basis for every great soup, sauce and stew–stock.
Every chef I have ever known has extolled the virtues of the stockpot, not only for creating kitchen gold, but also because it fits perfectly with their frugal natures. Bones cannot be eaten by people, but there is no need to throw them away without first extracting every ounce of goodness from them. Carrot ends, celery leaves and ends, leek tops and onion skins also are not palatable to humans, but they add flavor, fragrance and color to stock. (Onion skins give a golden color to chicken stock which makes it more appealing to the eyes.) Bones from every animal, along with fish heads and tails, shrimp, crab and lobster shells, and crustacean heads, are all saved by chefs and used to make stocks which results in every scrap of food being used to make a food product that only enhances every other dish to which it is added. Stocks can be frozen, too, in whatever increments one likes, so they can have a very long shelf life, although in larger restaurants, a stockpot or two are always going on a back burner of the stove and what it makes is used up as it is made.
Stocks are simple, and make goodness out of what many people would see as garbage, using bones, vegetable scraps, herbs (and yes, you can use some herbs that are not pretty enough to put on a plate as garnish, but are still good to cook with in a stock, and unlikely bits of carcass like chicken or pig's feet. (For illustrated instructions on how to make chicken stock, click here. For Chinese style pork and chicken stock, click here.)
Running a restaurant does not have to be a wasteful enterprise. In fact, if the chef is clever, it can be the exact opposite–it can be a model of how best to use every scrap of edible foodstuff inherent to any given ingredient, but it does take a little extra work to avoid just throwing away raw materials.
The next post will talk about what happens to food that is already cooked in a restaurant, and how to avoid throwing it away.
7 Comments
RSS feed for comments on this post.
Sorry, the comment form is closed at this time.
Powered by WordPress. Graphics by Zak Kramer.
Design update by Daniel Trout.
Entries and comments feeds.