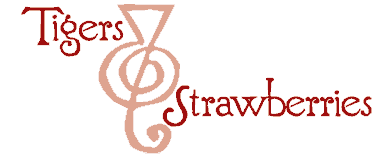 Cook Local, Eat Global
Keema is ground meat–most often it refers to lamb, but it can also mean chicken or beef. I like to make this particular North Indian recipe with lamb, although I am certain it would taste good with ground beef or chicken. Unlike keema sookh, which is ground meat cooked in spices with vegetables without a sauce–safaid keema has a dairy-based creamy pale curry sauce that is primarily made from milk and yogurt. It is really good with lots of rice or bread to soak up the delicious, delicately flavored sauce.
Along with the ground lamb, this curry features tender new potatoes and sweet peas. I use frozen peas in the curry for their convenience, but if you want, you can certainly use fresh baby peas in it–making an Indian variation on creamed new potatoes and peas. If you have mint, use that as a garnish, but if not, the cilantro I used here is quite delicious and adds just the right note of freshness to the curry.
The milk in this recipe can be either whole milk or two percent; I am not sure skim would make a very tasty sauce. The yogurt I used is Greek-style–which is thicker and creamier with a nicer tangy flavor than regular yogurt. It is made with a different strain of lactobacillus, than most American yogurts, so it has, I think, a richer, tangier flavor that I prefer. When you use Greek yogurt, since it is strained, you don't have to reduce the sauce as much, since the excess liquid is already removed from the yogurt.
You can use either whole milk yogurt or two percent–I used whole milk and prefer it. Also, if you cannot get Greek yogurt, you can strain your regular yogurt overnight in cheesecloth to remove the excess liquid and thus, when you cook with it, you will not have to simmer it as long to reduce it.
This is a quick and simple curry recipe that is ideal for dinner after work–the one thing that takes the longest is parboiling the potatoes. I start them at the same time as I start the rice in the rice cooker, and by the time the curry is ready for the potatoes to be added, the potatoes are ready for the job.
I like this served over rice to soak up the sauce, but Zak likes to dip bread into it–so you can serve it either way, or with both basmati rice and naan, if you like.
Leftovers taste even better when reheated the next day, as is often the case with Indian foods.
Safaid Keema Mattar
Ingredients:
10 fingerling potatoes or other type of new potatoes, scrubbed and quartered
2 tablespoons ghee or canola oil
1 1/2 cups onions, thinly sliced
1 teaspoon salt
5 cloves fresh garlic, sliced
1″ cube fresh ginger, peeled and sliced
2 teaspoons cumin seeds
1 1/2 tablespoons coriander seeds
12 green cardamom pods
4 whole cloves
1/2 teaspoon fennel seeds
1 1/2 teaspoons turmeric
1 or 2 fresh Thai chilies (optional–if you want the curry to be completely mild, leave these out)
1 pound ground lamb
1 1/2 cups whole or 2% milk
10 ounce package frozen peas
2 cups whole or 2% Greek yogurt
salt to taste
1 cup roughly chopped cilantro leaves (or 1/2 cup roughly chopped mint leaves)
1 tablespoon Aleppo pepper flakes for garnish
Method:
Put potatoes into small saucepan, cover with lightly salted water, and bring to a boil. Turn down to a fast simmer, and cook until fork tender–then drain. If you are careful with how fast the simmer goes, you can have the potatoes done in exactly the amount of time it takes to get to where they go into the curry. If not, you can drain them and let them sit in the colander until you need them.
Heat the ghee or oil in a heavy-bottomed, deep skillet. Add onions and sprinkle with salt and cook, stirring, until they are dark golden brown.
While the onions cool, grind together the garlic, ginger and the spices up to and including the turmeric. Grind into a paste.
When the onions are the dark golden brown, add the spice paste mixture and cook, stirring until fragrant–about two minutes.
Add the lamb to the pan, and the milk. Break up the lamb with a wooden spoon, and cook, stirring, until the meat stops being pink. Add the peas, cooked potatoes and the yogurt, and cook, stirring, until the peas are thawed and cooked lightly, and the sauce thickens slightly. Add salt to taste, stir in the cilantro or mint leaves and serve over steamed basmati or in a bowl with naan or chapati on the side.
Sprinkle with Aleppo pepper flakes for a garnish.
3 Comments
RSS feed for comments on this post.
Yum! Looks tasty.

Comment by maggie (p&c) — March 24, 2009 #

I'm definitely going to have to tack this to my "must make soon" list, especially since it can be prepared quickly! I'm recovering from ankle surgery and have to spend minimal time on my feet right now, so dinner ideas like this are what I'm looking for!

I just made myself a quick Bengali style shrimp curry (onions, garlic, ginger, a bit of carmalized sugar, paunch pharon, yellow curry powder, tomatoes, coconut milk, green onions, lemon juice, cilantro).

It was very delicious and only took about 20 minutes.

Since I have no husband to feed tonight, I thought I would treat myself to shrimp since hubby hates seafood of any kind. 🙂

Comment by Roxanne — March 24, 2009 #

I wanted to say thank you for this recipe. I love curry, and I love lamb, and the combination of the two got me to finally go out and stock my pantry with all of the much-needed spices I'd previously lacked. I made this recipe tonight for my husband and I and we both thoroughly enjoyed it. We did, however, add a little bit of lemon juice at the end, which was a nice addition.

Thank you again! Delicious.

Comment by Chloe — September 21, 2009 #
Sorry, the comment form is closed at this time.
Powered by WordPress. Graphics by Zak Kramer.
Design update by Daniel Trout.
Entries and comments feeds.