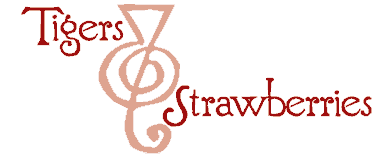 Cook Local, Eat Global
So, in an odd twist of luck, I had my ultrasound on Friday morning. I woke up after fasting all night, hungry and nauseous as all get-out, and a little bit sore, and went to the hospital, checked in and had the ultrasound done. It was a comprehensive look at the gallbladder, pancreas and liver.
The radiologist looked at it and sent the report to my doctor's office. I showed up at the office about the time that the report got there, and was told by the nurse that there was nothing wrong with any of them.
The gallbladder was fine–no stones were in evidence. All three organs showed no sign of swellings, tumors or any other abnormalities and the bile ducts were all the correct size and shape.
But, I was still nauseous, and have been up until today. And there are two spots under my ribcage on both sides that are sore and that sometimes hurt before or after I eat. (Usually after.)
So, I am suspecting an ulcer of some sort. I have had ulcers in the past, and while I don't have an overabundance of stomach acid, I have been burping a lot recently, and have burped up acid a few times, including in the past, an actual reflux of it in my sleep. (That would be a couple of months ago.)
It is quite possible that I got ulcers because of the NSAIDS I took for a long time for my chronic pain issues. (Which has gotten so much better now that I am taking the large doses of Vitamin D that I haven't been taking pain killers every day for the past several weeks. In fact, this past week, I have taken exactly -no- pain killers.
So, I suspect that I will be having upper-GI scans done and all of that sort of thing to see if we can find what is causing these pains and digestive issues.
At least I don't have to have surgery, and at least I can eat more types of food again.
I was really missing the cheese!
I want to thank everyone who has sent good wishes, happy thoughts, healing vibes and prayers in my direction. They are appreciated–and hey–it looks like they are working.
I am truly humbled by the support my readers have given me. Thank you all.
17 Comments
RSS feed for comments on this post.
Sorry, the comment form is closed at this time.
Powered by WordPress. Graphics by Zak Kramer.
Design update by Daniel Trout.
Entries and comments feeds.