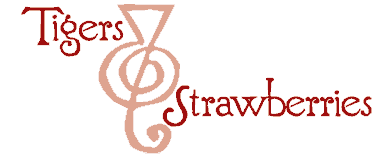 Cook Local, Eat Global
This recipe was an experiment, and to my taste, if I was going to do it again, I would do it all with turnips, and leave the radishes for another day.
But those red radishes in the picture sure do look pretty sprinkled in with the white turnips, don't they? But, there was something about the way the radish earthiness synergized with the curry leaves, cumin seeds and especially mustard seeds that was a little too piquant for my taste, though the sweet turnips cooked this way were velvety and utterly fabulous.
So, it's your call–if you try the recipe, you can choose to do it with all turnips as I will next time (because I liked the turnips enough that there will be a next time!) or you can give the radishes a try and see if you like them more than me.
It got the idea for roasting radishes from a recipe I read on Kalyn's Kitchen, where she used soy sauce and sesame seeds to roast her radishes. I decided I wanted to try roasting radishes with Indian flavors instead, hence the ghee, cumin, mustard and curry leaves–but I think I'm going to have to try again and stick closer to her original recipe. Because I loved my stir-fried radishes that had soy sauce and sesame oil involved in them so I think Kalyn's recipe just can't go wrong.
But, that's okay–cooking is not precise, and to cook creatively, sometimes you have to go out and a limb and sometimes that limb cracks and you fall out of the tree of culinary novelty and fall right down on your ass. But, even as you stand up and dust off your bruised tuckus, you have to admit that you learned something.
What did I learn here?
That I like turnips roasted with ghee, cumin and mustard seeds and radishes not so much. AND, I learned that Kalyn's recipe with the soy sauce and sesame was probably a better way to go with the radishes, so I have another recipe to try next time.
So, here is my little culinary experiment–I hope you like it, though I really suggest you make it with all turnips instead of half turnips and half radishes like I did. I think you will like it better.
Roasted Turnips (and Radishes) with Ghee, Cumin and Mustard Seed
Ingredients:
1/2 pound baby turnips (or 1/2 turnips, 1/2 radishes) about the size of a golf ball
1 1/2 tablespoons ghee, melted
salt to taste
3 fresh curry leaves, lightly bruised
1/2 teaspoon cumin seeds
1/4 teaspoon mustard seeds
pinch Aleppo pepper
Method:
Preheat your oven to 400 degrees F. Trim tops and bottoms of turnips and scrub well, removing any root hairs as you go. Cut into quarters.
Pat dry with paper towels or woven cotton kitchen towels. Drizzle bottom of a baking pan that will fit your turnips in a single layer with the melted ghee and put the turnips in the pan. Toss to coat well with ghee. Sprinkle with salt.
Put into oven and roast for about 15 minutes, turning and stirring once or twice. When the turnips have started to brown on the edges but are still not quite fork tender (meaning that you can put a fork into the vegetable with a bit of resistance, but it will not easily slide off the fork), add the curry leaves, cumin and mustard seeds to the ghee on the bottom of the pan.
Return to the oven and continue roasting until the turnips are fully tender, meaning that they can be easily pierced by a fork and will slide easily off of the tines, about five minutes more.
Remove from oven and toss well to coat with the spices and the now flavored ghee.
Taste for salt and adjust as necessary and sprinkle Aleppo pepper flakes over the turnips as a garnish.
3 Comments
RSS feed for comments on this post.
I do think the soy sauce was one thing I really like in in the roasted radishes I tried, so you may be right about that! I do love the idea of roasted turnips. I don't use turnips nearly enough.

Barbara,

First, do you mean 1 pound of turnips if you're doing all turnips?

Second, only 3 curry leaves? The curry leaves you get must be much more potent than the ones I do.

Comment by Fuzzy Chef — June 1, 2011 #
Sorry, the comment form is closed at this time.
Powered by WordPress. Graphics by Zak Kramer.
Design update by Daniel Trout.
Entries and comments feeds.