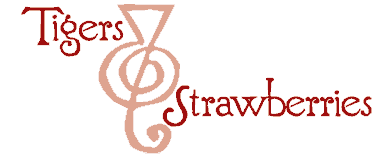 Cook Local, Eat Global
Something is wrong with the image browser on my blog. We are going out of town tomorrow, so here is the deal–I will post stuff until we get back, and I will take photographs, but I am not going to bother trying to fix the image browser. So, there will be no pictures here for […]
Hey folks! This is a test post–something is awry with my blog–it keeps inserting junk code and the images I uploaded are somewhere, but not on the image browser. I'm working on it, but in the meantime, I am going to see if this post, sans images works.
The laptop upon which I do all of my work died a sad, spluttering death over a week ago, which is why I have not really answered email or worked on updating the blog. During that week, many other things were happening, too many for me to move all of my data over onto the […]
Oh, where, oh where can she be? Well, the truth is, I have been here all along, just not posting. It started with computer troubles, but those got cleared up in a day or so. Then, I had a super-busy two weeks at work where I did all the dinner and lunch specials for those […]
We are working on upgrading WordPress for Tigers & Strawberries. That is the good news. The bad news is that SpamKarma2, the spam filter that keeps the porn, ads and other bullshit spam comments off my blog has decided to somehow blacklist ME, so I have not been able to comment on my own blog […]
Powered by WordPress. Graphics by Zak Kramer.
Design update by Daniel Trout.
Entries and comments feeds.