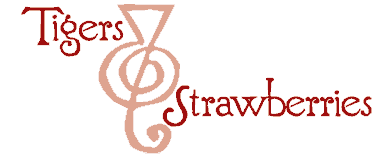 Cook Local, Eat Global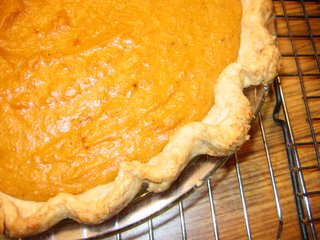 When it comes to Thanksgiving, my thoughts do not go tripping down to the pumpkin patch; instead, the sweet potato vine beckons.
I gew up with my Grandma making both pies, though in truth, she preferred making the sweet potato pies.
I know why.
Not only do they cook up into a tastier, smoother custard, they are easier to make from scratch.
Contending with a real live pumpkin is a matter far removed from opening a can.
Frankly, it is a pain in the butt.
However, preparing sweet potatoes to be made into a custard for a pie is simplicity itself.
You wash them off, pierce them with a fork a couple of time and roast them in an oven at four hundred degrees until they are completely soft in the middle.
Then you cool them, peel them and mash them.
Pumpkins have seed with stringy icky-poo crap inside of them and then you have to boil out the water–blah. Who has time for that when you have a bunch of other stuff to do.
Besides–sweet potato pie just plain old tastes better than pumpkin pie. There are no possibilities for stringiness, the custard is less watery and the inherent sweet potato flavor is much better–rich, moist and very satisfying.
I proselytize for the sweet potato pie every chance I get–because for some unknown reason a lot of Yankee folks have never had one before.
Well, here is a recipe–the original was published in the New York Times in 2003–Karen Barker is the originator. I have since meddled with it, though, and changed flavorings and the amount of sugar significantly, as well as actually bothering to have instructions on how to make a pie crust for the thing. (Karen assumed we all knew how to make a pie crust and blind bake it. At the time, I had no clue–but I have since learned.)
Anyway–do your tastebuds a favor and bake up a sweet potato pie sometime, and see if I am not right that it beats the hell out of pumpkin pie any day.
Sweet Potato Pie
Ingredients:
1 1/2 pounds sweet potatoes
3/8 cup heavy cream
6 tablespoons maple syrup
3 tablespoons raw sugar
4 tablespoons melted browned butter
1/4 cup Carolan's Irish Cream liquor (use Baileys if you must…)
3 large eggs
1 egg yolk
1 1/2 teaspoons vanilla extract
1/4 teaspoon salt
1/8 teaspoon nutmeg
1/4 teaspoon cinnamon
1/4 teaspoon ginger
1/4 teaspoon Five Spice Powder (I had some leftover from the cookies….so..well, why not?)
1/8 teaspoon finely ground white pepper
1 pre-baked pie crust made using my lard-butter crust recipe*
Method:
Wash sweet potatoes, pierce several times with a fork and bake in a 400 degree oven for one hour or until completely soft. Remove from oven, allow to cool, peel and mash into a stiff puree. (I use a potato masher and do this by hand–but you can use an immersion blender if you want it to be completely smooth. Tiny lumps do not bother me.) Turn oven down to 325 degrees.
Wisk together sweet potatoes with all other ingredients, and pour into the pie shell. (Don't worry, I am going to tell you how to make the pie shell in a minute. Be patient.)
Put it into the oven, cover the edge of the crust with your pie chakram or some strips of aluminum foil, and bake for 45-50 minutes.
Allow to cool completely on a rack, before covering.
Serve with unsweetened freshly whipped cream.
*How to make a pre-baked pie crust.
Make crust following the instructions for the lard butter crust. Freeze half the dough, and use the other half to line a pie plate. Trim edges so they overhang the pie plate by about 1/2 inch. Tuck edge under itself to make it slightly thicker and press dough together to hold it. Flute edge by whatever means you like to use–I do the thumb and fingers method.
Preheat oven to 400 degrees F. Get a piece of aluminum foil big enough to cover the bottom of the pie crust and then stick up by a few inches. Make a cup out of the foil and lay it in the bottom of the pie crust, and then weight it down with some beans or pie weights or something.
Bake it for fifteen minutes. Take out the foil and the weights, turn the oven down to 375, and bake it another fifteen minutes.
That is it. Not so hard, eh?
food recipes Thanksgiving sweet potatoes pie
14 Comments
RSS feed for comments on this post.
Sorry, the comment form is closed at this time.
Powered by WordPress. Graphics by Zak Kramer.
Design update by Daniel Trout.
Entries and comments feeds.