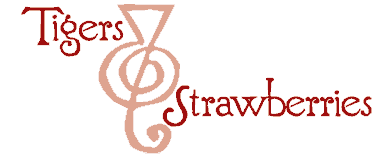 Cook Local, Eat Global
And you thought I had abandoned Chinese cookery, didn't you?
Ha! Nothing of the sort. Just because I have started doing research on recipes from along the Silk Road for work, doesn't mean I am going to permanently turn my back on my greatest culinary love. No–I just have to multi-task!
Morganna, who has been home from school because she was trying to pass kidney stones, (she's fine now and is well enough to go back to school tomorrow) gave me the puppy-dog eyes and asked in a sweet, pleading tone of voice for "something stir-fried for dinner."
How can I refuse my long-suffering child anything when asked so plaintively?
So, I asked her what, and she proposed beef, and so my imagination went from there.
I had no gai lan, so that wasn't an option. Zak doesn't care much for broccoli, so that was out.
Then, I thought back to Chinese dishes I haven't eaten in a while, and my mind instantly settled on Sichuan dry fried beef.
I used to order it years and years ago at China Garden, before I even worked there. Consisting of thin strips or shreds of beef cooked to a fascinating chewy texture that was filled with strong meaty flavor in a tangy brown sauce with lots of chilies, the dish had always been a favorite of mine. It was like e ating juicy beef jerky, if you can wrap that concept around your head. It was chewy, but not dried out, and it had a very concentrated beefy flavor that was very compelling–almost like it was the essence of beef packed into little thin meat shreds. I always wondered how he got the beef to be so wonderful, and for years, he wouldn't tell me.
Finally, he told me, and even when I found out that Huy got that interesting texture by essentially deep-frying the beef, I still loved it He'd deep fry the beef, then toss it into a wok with shreds of celery, carrots and scallions, and slivers of ginger, before building the sauce from Sichuan chili bean sauce, Shao Hsing wine and a smidge of salt.
It wasn't until years later that I learned that the deep frying of the beef was done to emulate the traditional Sichuan cooking method of dry frying where a food item is cooked for a long time with a moderate amount of oil in a very hot wok. This process cooks most of the water out of the beef, and gives it not only the characteristic chewy quality, but also concentrates the flavor of the meat. Restaurants don't do this because it is simply faster and more expedient to deep fry uncoated, unbattered food for a few minutes, then toss it in a wok with some seasonings than it is to stand over a wok and tend it for long, slow cooking.
I think that the texture and flavor of truly dry fried foods are superior, plus they don't have as much excess oil on them. They are lighter and much better tasting, and certainly healthier than the dishes you get in most Chinese restaurants.
In a post written a while back, I have already covered the traditional dish of dry fried string beans (and a vegan version)–in this post, I will show you not only how to use the same method to cook beef–and then, as you see from my recipe, I combined the two ingredients to make a great contrast in flavors and textures.
The first step to a successful foray into dry-frying beef is to choose a proper cut of beef. Flank steak, trimmed of all excess fat is quite good for the purpose, as is the top round that I used. You want a cut of beef that can withstand this type of cooking, which is on high heat for a relatively long amount of time, without turning into shoe leather.
The second step to making your dry fried beef delicious is learning how to cut it up properly into even, thin shreds of meat.
As you can see, I took my top loin, which had been cut and sold as "London Broil," and cut the slab of meat along the grain diagonally into 1/4″ thick slices. In order to get even slices, I always leave my meat partially frozen and use my sharpest knife, honed with the steel just before setting down to work.
Then, I stacked two slices together, and turning my knife on the opposite diagonal, though not at as an acute angle as before, and cut thin strips out of the stacked slices across the grain. If I cut everything completely with the grain, the long muscle fibers would all contract evenly when they cooked, causing the meat to stiffen and toughen up. If I cut across the grain, the muscle fibers are interrupted, and thus cannot toughen as easily.
Cutting shreds like this takes a little bit of practice, but once it is learned, it is a simple way to get evenly shaped and sized pieces appropriate for stir frying or dry frying.
Then, after the meat is cut, it is not marinated, which goes against most conventional wisdom when it comes to cooking meat in a wok. However, the point of dry frying is to remove the water from the food, so if that is the goal, why put extra liquid into it?
Then, after all the other ingredients are prepared and ready, the wok is preheated until it smokes and about a third of a cup of peanut or canola oil is added to it. When it is very hot, the beef shreds are added, and cooked, stirring constantly.
What will happen quite soon is that the liquid in the wok will increase and become cloudy, and then great gouts of steam will billow forth from the wok, right into your face. Persevere and keep stirring. What is happening, as you can see in the photo, is that the water is being forced out of the tissues of the meat. It clouds the oil by creating a temporary emulsion or mixture of water and oil, and as it boils out, it evaporates into steam. Keep stirring, and cooking and stirring. If you have a very high gas flame under your wok, tiny droplets of oil may splatter with the steam and be ignited–be prepared for that and don't get burned! (Unfortunately, since I was cooking and taking photos at the same time, every time there were flames, I couldn't snap a photo fast enough!)
Keep stirring until the liquid begins to clear again. At this point, the meat will, instead of gently burbling and hissing with steam, begin to actually sizzle as it begins to be cooked completely by contact with the hot oil and wok, and not by being boiled in its own juices. The liquid clears because the water has boiled away, leaving only the oil, and tiny particulate matter from the meat which browns in the oil, flavoring it deeply of beef.
At this point the formerly grey and unappealing beef will undergo a transformation, as it becomes browned and chewy.
Once the meat is chewy and somewhat crispy, I removed it from the beefy oil, and drained it on paper towels. Then, I threw in the string beans, and cooked them in the same manner until they were done.
Then, I put the meat back into the wok with the now very deeply browned and fragrant oil, and added chile bean paste, Shao Hsing wine, soy sauce and salt, along with aromatics (ginger, scallion, garlic and fresh chilies) and two other vegetables–shredded carrots and sweet red pepper. I finished it by sprinkling it all with roasted and ground Sichuan peppercorns, just before giving the contents of the wok a few more turns and then scraping it out on a platter.
It was delicious. The beef was just as chewy and flavorful as I could want, without being drowned in oil, and the string beans were quite velvety with a deep flavor from their long cooking in the beef-flavored oil. The other vegetables were crisp from just a quick stir fry in the wok, and the sauce was delightful–savory and spicy, with the aromas of ginger, garlic and scallion throughout and the tingle of Sichuan peppercorns like a biting grace note at the end.
I must admit that this is a rather demanding recipe–standing for twenty minutes over a hot wok, stirring beef and then green beans over hot oil that bursts into flame now and again is not for the faint-hearted or impatient cook. As such, I would categorize this as a recipe to be made only for special occasions.
But for those special meals, this dish is sure to impress guests who will wonder how it was you got the beef and string beans to have such unusual textures, and such deep flavors.
You can tell them, or let it be your secret.
Sichuan Dry Fried Beef
Ingredients:
1 pound piece top round 1″ thick
1/3 cup peanut or canola oil
2/3 pound green beans, stringed and cut diagonally into 2″ pieces
1/4 cup Shao Hsing wine or dry sherry
2 tablespoons Sichuan chili bean paste
pinch salt
2 scallions, cut into thin shreds
2″ cube fresh ginger, peeled and cut into thin slices, then cut into thin shreds
4 garlic cloves, cut into thin slices, then stacked and cut into thin shreds
2 fresh chili peppers, cut into thin diagonal slices
2 carrots peeled, then sliced thinly on the diagonal, then into thin shreds
1/2 small red bell pepper, cut into thin shreds
1 tablespoon light or dark soy sauce
1 teaspoon ground roasted Sichuan peppercorns
Method:
Trim all visible fat and gristle from the beef, then slice as described above into slices diagonally with the grain that are 1/4″ thick. Then, stacking two slices together, cut diagonally again, this time, against the grain, slices 1/4″ wide. This will result in shreds of beef which are about 1 1/2″ long and 1/4″ thick and wide. Set aside and finish all other prep.
When you are ready to begin cooking, set up a plate with several layers of paper towels on top of it, and a serving platter.
Heat wok over high heat until it smokes. Add oil and heat until it is hot–about a minute–then add the beef all at once. Cook, stirring, for about ten minutes, or until the oil becomes clear again, and the meat sizzles, browns and becomes crispy-chewy in texture. Watch out for flare ups from droplets of oil igniting.
Remove beef and set on the paper-towel covered plate.
Add green beans to wok and cook, stirring, until they are wrinkled and browned or blackened in spots. At this point, add beef back to the wok, and stir to combine. Drizzle wine carefully around outer edge of wok, and stir. The wine may catch fire–which is okay so long as you are prepared for it and stay otu of the way of the flames. Keep your vent hood running, and turn off your smoke alarm, and as you should do whenever you cook–have a fire extinguisher at the ready. (Just keep your cool, and everything will be fine.)
Add chili bean sauce, salt, the scallions, ginger, garlic and chili, and stir to combine well. Stir fry, tossing the food vigorously inside the wok. Add the carrots and bell peppers and stir fry about another minute longer. Add soy sauce, stir to combine, and stir fry for another thirty seconds to a minute.
Sprinkle the Sichuan peppercorns evenly over the food in the wok and give it a few more turns before scraping it into a serving platter.
Serve immediately with plenty of steamed rice–this dish is intensely fiery and flavorful–and well worth the trouble of cooking it.

17 Comments
RSS feed for comments on this post.
Sorry, the comment form is closed at this time.
Powered by WordPress. Graphics by Zak Kramer.
Design update by Daniel Trout.
Entries and comments feeds.