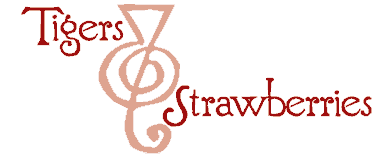 Cook Local, Eat Global
Now, you know, purple cauliflower has -got- to be better than plain old white cauliflower. I mean, it -is- purple. And purple makes everything better. Purple hair–better. Purple paint–better. Purple cauliflower–better.
Yeah, that is just my emotional, aesthetic sense talking. There is no reason to believe that purple cauliflower is actually better for you, right?
Well, it actually is slightly more healthy for you than plain old white cauliflower, thanks to the anthocyanins that give the vegetable its lovely violet hue. Anthocyanins, which are the compounds that give plants vibrant red, violet or blue colors, are powerful anti-oxidants and can act in the human body to help fight the formation of cancer and the development of heat disease.
Otherwise, nutritionally speaking, purple and white cauliflower are exactly the same–low in calories, high in fiber, no fat, with a nice amount of vitamin A, folate and vitamin K.
So, yeah, all cauliflower is good for you. Purple cauliflower just happens to be a -little- tiny bit better.
Though, I have to say, it is a whole lot prettier on the plate–don't you think?
This curry is extremely simple to make, and easy to eat, too, thanks to the delightful contrast in colors, flavors and textures inherent in it.
I decided to mix the peas in to the cauliflower because I really love the color combination of bright green and brilliant purple–they are complementary colors and as such really pop when placed in close proximity to each other, whether you are making a quilt, painting a room or creating a curry.
Besides, peas are sweet and cauliflower is nutty and sweet, and so I figured that the combination would work wonders. In order to keep the flavors fairly simple, I decided to go with a fairly minimal spicing–caramelized onions, a little bit of garlic and ginger paste, whole mustard seeds, whole cumin seeds, and a little bit of a secret ingredient: Indira's Magic Powder, also known as pappula podi. We call it Indira's Magic Powder, because Indira of Mahanandi introduced me to this powder by very generously sending me a jar of it that she had made. Made of split, skinned and roasted chickpeas, chilies, cumin, garlic, coconut and salt, this powder magically makes everything taste better.
It gives a toasty, nutty savor to any vegetable curry, along with a rich hint of sweetness from the coconut and earthy spiciness from the chilies and cumin. It is awesome, and I highly suggest you try her recipe to make it out and then keep some hanging around in your kitchen. Every time you make a vegetable curry, add some–a tablespoon or so and I guarantee you, it will make your curry taste even better than before.
And–as a bonus, it acts as a natural thickener–making on its own a delicious sauce when added to liquid!
Great stuff!
In order to preserve the bright violet color, I cooked the cauliflower in minimal liquid–in fact, it was mostly sauteed in ghee, with just a little bit of water–about a half-cup added near the end of the cooking process just to steam the vegetable through and give the curry a bit of sauce. Using minimal liquid also concentrated the cauliflower's flavor, giving it a bit of a roasty-toasty, flavor that is often lost if the vegetable is steamed or boiled. (For those who believe cauliflower is bland, I always suggest they roast, sautee or bake the vegetable. They are usually astounded at how much flavor it has when treated this way.)
One more note:there is no turmeric in this curry–I deliberately left it out because I did not want any yellow coloring to get in the way of the vibrant violet and green hues.
Gobi Mattar
Ingredients:
4 tablespoons ghee or canola oil
1 1/2 cups thinly sliced red or yellow onion
1 teaspoon salt
2 cups purple cauliflower florets cut into small bite-sized pieces
1 teaspoon black mustard seeds
1 teaspoon cumin seeds
1/2 teaspoon fresh ginger paste (about 1/2″ cube ginger peeled and pulverized into a paste)
1/2 teaspoon fresh garlic paste (1 clove garlic peeled and ground into a paste)
1/2 cup water
1 1/2 cups frozen peas, thawed
1 tablespoon pappula podi
1 tablespoon lemon juice
salt to taste
1/2 cup chopped cilantro leaves for garnish
Method:
Heat ghee or oil in a heavy-bottomed deep skillet over medium high heat.
Add onions, and sprinkle with salt and cook, stirring, until the water is cooked out of the onions and they are a deep golden color. Add cauliflower, mustard seeds and cumin seeds, and cook, stirring, for another couple of minutes. Add ginger and garlic pastes, and cook, stirring, until the onions are a deep reddish brown.
Add water, and cover skillet and turn heat down to low. Allow to simmer until the cauliflower can be pierced with a fork, but is not mushy.
Add peas, and if needed a little bit of water to make a curry sauce. Sprinkle pappula podi over the vegetables, and stir to thicken sauce. Add lemon juice, simmer for another minute and then taste for salt. If needed, add some–but you probably won't need to.
Stir in chopped cilantro leaves and serve immediately.
6 Comments
RSS feed for comments on this post.
Sorry, the comment form is closed at this time.
Powered by WordPress. Graphics by Zak Kramer.
Design update by Daniel Trout.
Entries and comments feeds.