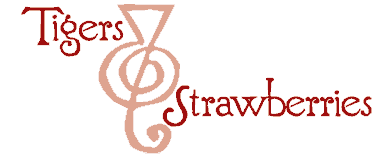 Cook Local, Eat Global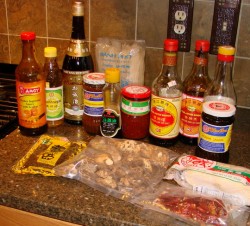 After my rant on the inadequate editorial treatment of Asian recipes in Cook's Illustrated, a number of people commented that there was a great need for Chinese recipes that used a minimum of unfamiliar ingredients, used raw materials primarily available at the average American grocery store and yet which taught the neophyte cook how to make authentic foods that were yet true to Chinese kitchen philosophy.
Since I view CI's efforts in this regard with a jaundiced eye, and find their editorial staff's knowledge on the subject of Chinese food to be limited at best, I decided to throw my hat into the ring and see if I could turn my critique into a constructive answer to this apparent need.
Spurred by the requests of readers, I posted about the basic ingredients I consider to be essential to the beginning cook's Chinese pantry. Looking at that list of ingredients, I began to think of writing a series of simple recipes which used these basic ingredients along with vegetables, fruits, tofu, fish, meat and poultry that are available at American grocery stores, farmer's markets and CSA's to create Chinese dishes that are not only fresher in flavor and more healthful than what is available in most Chinese-American restaurants, but also which uphold the philosophical underpinnings of Chinese cooking techniques.
So, look for two new categories to arise in this blog: The Chinese Pantry, and Simple Chinese Recipes, where I will file these recipes (and some older ones that fall under these parameters) as I write them in the future. Also look for recipes that encompass the full range of Chinese cookery: not only will there be stir-fried dishes, but those which are braised, steamed, fried, and even roasted. And–as always, look for more in-depth analysis of and recipes for staple Chinese pantry items.
Oh, and remember–"simple" does not mean bland, boring or plain. It means what it says–simple. A few ingredients, well-seasoned with a minimum of aromatics, cut precisely and cooked perfectly creates a simple–and beautiful–dish.
5 Comments
RSS feed for comments on this post.
Sorry, the comment form is closed at this time.
Powered by WordPress. Graphics by Zak Kramer.
Design update by Daniel Trout.
Entries and comments feeds.