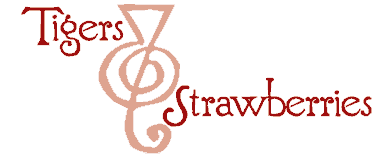 Cook Local, Eat Global
Long time readers of my blog should know by now how much I dislike the magazine Cook's Illustrated. If you are new here, read one of my last rants on the subject, specifically, about how repugnant I find their tone when they write about Asian recipes, just before they "perfect" them by sucking every last bit of flavor, soul and everything that makes the recipe unique, Asian and interesting from it.
It isn't just how the Cook's Illustrated stable of writers and recipe "testers" destroy Asian recipes that annoys me–I cannot abide the way that their recipes are all trumpeted as "the best," because, frankly, they are not exceptional in any way. They are just bland and often dumbed down to the lowest common denominator. And, I really hate the way in which they do taste tests and equipment ratings, where low price trumps quality every time. Essentially, what I think is that the staff of Cook's Illustrated, Cook's Country and America's Test Kitchen has set themselves up as authorities on food and cooking without actually having much in the way of credentials to back up their claims.
And that is enough for me to have little patience with their overbearing, arrogant "we are always right" writing style, and to actively dislike their publications and television shows.
Unfortunately, that active dislike has, overnight, morphed into utter loathing, because of the actions of one of their public relations minions in the case of a blogger who used a recipe from Cook's Country as inspiration for a potato salad and then blogged about it.
She was contacted by this misinformed public relations person by email, and was told in a very unprofessional manner that she was violating Cook's Country's copyright on that recipe and she was told that she must remove it from her blog.
That was not all–not only was she in violation of their copyright (which she was not–more on that in a moment), if she wanted to use a Cook's Country recipe on her blog, she had to write to this PR person to ask permission, and then, once granted, she was not allowed to modify the recipe in any way.
Why?
Because the recipe has been rigorously tested and as it is published, it is perfected, and does not need to be modified.
That was what really torqued my gizzard right there. I mean, it was bad enough that the PR flunky had no idea what the laws on copyright covering recipes are in the first place (or if she did know, she was engaging in harassment by emailing this blogger out of the blue in order to misquote copyright law), but to have the gall to say that the publishers of Cook's Country do not allow their recipes to be modified because they are already perfect is just beyond overbearing. That kind of arrogance and ignorance is something I do not expect to find among those of us who live in the reality based community.
The deal about copyright as it applies to recipes is this–and I know this because I have done some pretty extensive research on the subject so I could write about it at The Paper Palate and here on Tigers & Strawberries-according to US copyright law, you cannot ever copyright a list of ingredients. The only part of a recipe that is protected by copyright is the method, and then only if it is written in a unique and literary fashion. There are only so many ways to express the following sentence, "preheat oven to 350 degrees," for example, so that phrase or sentence cannot be copyrighted.
If, however, you were to follow up that phrase with something along the lines of, "Then, dust off your grandmother's cast iron frying pan–your grandmother did pass down a cast iron frying pan to you, didn't she–well, if she didn't any cast iron frying pan will do, and grease it up well with bacon drippings…" that series or phrases would fall under copyright.
In other words, if your recipe is written in a unique voice, with a recognizable style, it falls under copyright. If it is "just the facts ma'am," then it doesn't fall under copyright. All prose leading up to a recipe, describing the process of creating the recipe, does fall under copyright, as it is most certainly a literary expression.
Most food bloggers deal with the issue of using recipes from other sources by citing the source, and then changing either the ingredients, or the wording of the method enough to make it uniquely their own. However, even if they heavily modify the recipe, most food bloggers cite the source, because it is considered to be ethical to do so.
And most folks, both published cookbook authors and other bloggers, don't seem to mind.
When I review cookbooks here, I always cook at least a handful of recipes from the book after I review the book and present them here, with pictures and commentaries. I have never had a cookbook author complain about this–quite the contrary, several authors have not only gone out of their way to thank me for presenting reviews for their books on my blog, but have often linked to this blog on their own sites, or have thanked me in print in subsequent editions of their cookbooks.
That is because these authors understand the power of word-of-mouth, or word-of-blog advertising. They understand that I am giving them free publicity by featuring their books and recipes in my blog and they understand what blogger and researcher Leena Trivedi-Grenier discovered in the course of her US Food Blog Survey–that people who read about a magazine or cookbook on a blog and see successful recipes presented from them tend to go out and BUY those publications. Duh.
Apparently, the publishers of Cook's Illustrated, Cook's Country and America's Test Kitchen don't grok that. They are so worried that they might lose money because someone presented one of their recipes for free, that they will risk the ire of a large number of potential readers by being utterly obnoxious to a blogger by telling her incorrectly that not only is she in violation of their copyright, but she isn't allowed to change the recipe in the first place.
This is so hypocritical of these guys, since the woman who decided to adapt Sichuan Green Beans in their February 2007 tried to use dill pickles as a substitute for Sichuan preserved vegetables, because, I don't know, a pickle is a pickle. Right? (Um, no. Dill pickles are made in brine from cucumbers, and Sichuan preserved vegetable is made from a type of mustard plant and is salted and rubbed with chilies and is allowed to ferment.) I mean–they change recipes all the time, including perfectly good traditional Asian ones, often in heinous ways, but they are so godlike and perfect that they can do that, while we mere mortals dare not? Puleez! They have a lot of nerve.
That is the last straw for me. I haven't even looked at one of their publications in over a year, but now I never will again. Nor will I ever suggest any of their publications to any or my readers, friends or family. Nor will I ever purchase one of their books as a gift for new cooks, nor will I ever watch their television show.
I will say that I am tempted to take one of their lame-assed Asian recipes, and present it on my blog, deliberately changing what I need to in order to make it edible, then email their PR department, not to ask permission, but to inform them that I had done so on the chance that they would like to send me an obnoxious and ignorant email like the one sent to the blogger at Alosha's Kitchen. If they did that, it would give me the excuse to open up a can of ugly legal whupass in a barrage of verbiage that is just this side of Lewis Black. (Here is a clue–stupid people merely annoy me, but condescending and supercilious stupid people will make me lose my cool. Most of the time, I can keep myself civil, but not always. In the case of these Culinary Inquisitors, there is no way I could maintain my usual poised and gracious online communication style.)
I probably won't though, for several reasons. One, I would want to illustrate the post with my middle finger displayed prominently over the results of the recipe, and that is really, really juvenile. (I think I have been watching and reading a little too much Anthony Bourdain recently.) Two, I have other stuff to do, like present my own recipes, which are often original and which I don't care if people change up when they cook them, because, dammit, that is what cooks do–they put their own individual fillip on their food, and I will be damned if I stop anyone from engaging in culinary creativity. And I have a restaurant to help run and a baby to raise and a girl getting ready for college, on top of it all.
And three, because, well, I just don't like being that angry, and a post like that would necessitate a state of focused rage in order to present it with the proper satiric style. And while it would be fun to write the post as a complete send-up of the usual way they write their articles, with all of their bombast and bluster intact, I don't think I have the energy to sit down and do that right now. I can either go to the gym and get back into physical shape or I can sharpen my wits on these addled morons, but I can't do both. And right now, being more physically in shape is more important.
So there we have it–the final straw in the saga of the publishers of Cook's Illustrated, Cook's Country, and America's Test Kitchen and my relationship with their magazines. It is over, done, finished.
Oh, well, except for this one thing–I am finally going to say something I have thought for years, but not said in a public forum–I cannot stand Christopher Kimball, his arrogant attitude which I believe has polluted every one of his publications, his faux-folksy, sexist-assed, uptight Yankee editorials, and his god-damned dweeb haircut and bow tie. He's a self-important git who sucks the joy and life out of cooking every time he picks up his pen.
There.
I said it.
And the devil in me feels just a little bit better for it.
And yeah, I -have- been watching a little too much Lewis Black and Anthony Bourdain these days.
Maybe I should take up Zen meditation again.
It might help.
35 Comments
RSS feed for comments on this post.
Sorry, the comment form is closed at this time.
Powered by WordPress. Graphics by Zak Kramer.
Design update by Daniel Trout.
Entries and comments feeds.