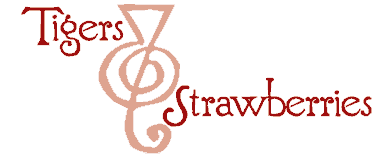 Cook Local, Eat Global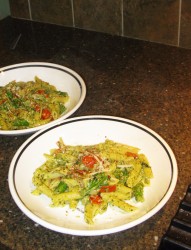 I have written a lot about picky eating. In kids, in adults, what to do about it, cookbooks for picky kids, about nature, about nurture…I've written all about it.
And if you have read all of those posts, you know how I feel about picky eating–I don't really care about what people eat so long as they don't make it my business, and unfortunately, when you are dealing with kids or adults who act like kids, it is made my business.
And it is certainly my business, when it is my kid.
And Kat, my kid, my beloved baby who used to eat chicken curry, curried carrot and sweet potato soup, garlic stalks, peas by the handful and cherry tomatoes by the pint, has turned into a toddler and has entered–cue dramatic music–the dreaded picky phase.
And vegetables, once beloved, are now to be shunned.
And curry is viewed with suspicion bordering upon paranoia.
And need we mention that lovely toddler capriciousness whereby a food, eaten joyously one day, is now verbotten when next the sun arises?
It is so strange!
Morganna was apparently like this when she was a toddler, though more so with her father and grandmothers than when she was with me. When she was with me, she would be suspicious of unfamiliar foods, but could be convinced pretty handily.
Kat–she is not so malleable.
One day, she is all about bison cheeseburgers–which we call "beefy" and feed her in morsels from our plates, and then the next week, when presented with the same exact food on her own plate, she turns up her nose and declares, "No!"
Corn on the cob uncooked is gobbled down with great glee, but when presented cooked, is rejected. If corn is cooked and mixed into any other food, it is glared at and pushed away. Peas, once consumed by the hundreds, are now only eaten in pasta, when slipped into the center of the penne where it cannot be seen. Carrots are eaten raw. Sometimes.
And tomatoes–Kat used to eat cherry tomatoes in copious amounts–frighteningly copious, in fact. She used to suck the innards out of them before she had teeth, in fact. Then, she just stopped, one day.
Until Saturday–I had bought some Sun Gold cherry tomatoes at the farmers market and as she watched me eat them, she demanded one. And ate it. And then proceeded to eat more than a dozen more. I was THRILLED!
And then, much to my dismay, when presented with tomatoes a few days later, she looked at me like I had lost my damned mind and pushed them away.
Blueberries, raspberries and blackberries are almost consistently eaten–almost. Sometimes, out of the blue, she will refuse them. Strawberries in fresh form are ignored. Dehydrated, or in lassi, they are favored foods. By themselves–Kat shakes her head and says, "No way."
Yogurt is not touched unless it is in a lassi.
That said, Kat still eats lots of foods that I suspect most kids would turn their noses up at. Pesto is a perennial favorite. Lo mein with fermented black beans is beloved. Chicken, fried, sauteed or baked, is great. Rice with vegetables–so long as the vegetables are about minced to death, is usually accepted. Macaroni and cheese, of course. Grilled cheese sandwiches with sharp cheddar, muenster or havarti are eaten with great gusto. Basil in any form. Cherries are a favorite. Coconut is beloved. Bacon is never turned down. Bread of various sorts is always loved. Scrambled eggs with herbs and cheese is almost always a good bet. Fruity Cheerios, along with lots of other cereals that are almost healthy. Strawberry-filled organic multi-grain bars. Oat bread from the Village Bakery. Refried beans, especially from Casa or the ones I make. Beans are almost always good, but chickpeas–oh, they are scary! Spaghetti with marinara or pesto is good. Creamy sauces for pasta are good. Broccoli with rice and cheese is good, so long as she thinks the broccoli is an herb (I cut it up finely.) Barbecued pork. Stir-fried pork, chicken or beef. Tofu–sometimes. Stir fried bok choy–sometimes. Rice noodles, almost always. Ice cream–duh–always! Dehydrated bananas (but fresh ones–"No way!") French toast, pancakes and waffles of various sorts, most of them whole grain. Pineapple once it is on the top of pizza, is great. Ham is always beloved, but especially on pizza.
And, of course, the perennial kid-pleaser–fries! We use them as incentive to leave the park or behave for baby sitters. They are definitely a treat, not an every day food. Just like cookies, only starchier!
So, it isn't so bad.
I guess I should stop complaining, huh? Kat actually does eat a lot of different foods, most of them quite nutritive.
She'll come around in time. The cherry tomatoes of last Saturday prove it.
But I do find it amusingly ironic that after all of my work to give her a varied diet and how much I have written about picky eaters and how to avoid same–Kat went through a picky phase anyway.
It just goes to show that there is such a thing as karma (in a light and amusing sense–I am not talking about the big heavy ethical ideas of karma) and the Universe, God or whatever you want to call it, has a sense of humor.
I am just glad I have one, too.
13 Comments
RSS feed for comments on this post.
Sorry, the comment form is closed at this time.
Powered by WordPress. Graphics by Zak Kramer.
Design update by Daniel Trout.
Entries and comments feeds.