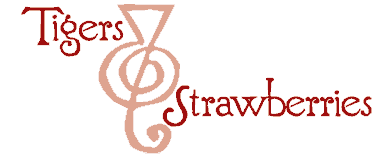 Cook Local, Eat Global
I absolutely love the flavor of methi greens. They are lightly bitter, but with the sweet fragrance of newly-mown hay which I find to be irresistible. It is a delectable combination, and I discovered when I made this recipe that methi greens make a perfect foil for the rich sweetness of braised cubes of lamb shoulder.
The recipe is adapted from Raghavan Iyer's excellent cookbook 660 Curries; I changed a few of the particulars in order to make a prettier curry, especially for service at Salaam. Along with adding fragrant spices, I added paprika in order to give the meat an appealing reddish brown color. I also didn't make the deep-fried onion garnish, as we don't have the capability to do deep frying at the restaurant; instead, I used finely diced red onion and bell pepper to add color and fresh flavor to the dish.
To add height and texture to the plate, I placed pieces of shallow fried pappad–thin wafers made of lentil flour and spices that are easily found in Indian markets. When put into hot oil, these discs bubble, puff and spread out into thin, crisp cracker-like wafers. Broken into irregularly-shaped pieces, the pappad made very pretty garnishes for the curry, which perhaps made up for a lack of deep-fried onions. (And, they were fun to eat, too!)
This curry is not saucy–the meat is basically cooked in its own juices, and the fenugreek greens, which are added at the end so that they retain their dark green color–add their own liquid to the dish. I didn't thicken the juices at all; I simply simmered them in order to concentrate their flavors. We served methi gosht with raita and cilantro chutney so that the dish wasn't too dry, being as it was served on top of basmati rice, which is not exactly juicy.
Methi, also known as fenugreek greens, is available dried, in boxes labeled as quasoori methi or kasoori methi, frozen in resealable bags, and sometimes fresh at Indian markets. I like combining either the fresh or frozen greens with a bit of the dried greens; the fragrance in the dried methi is stronger and more concentrated, but the flavor, color and texture of the fresh or frozen greens are superior. If you use a bit of the dried greens along with the fresh or frozen, you get the best of both worlds.
I also like to add a bit of fenugreek seeds to any masala I grind for a dish that uses methi greens. Its vanilla/fresh-cut hay/musky aroma enhances the flavor and scent of the greens. This makes sense, as they are both from the same plant! In addition to fenugreek seeds, I ground up cumin, coriander, black cardamom and black pepper together to make the spice blend for this curry; my choices were a serious departure from the original recipe, but the results were very fragrant and enhanced the meaty flavor of the lamb perfectly.
I cooked my curry in the pressure cooker, which results in a very tender, moist texture with a great deal of flavor, but it can be cooked on the stovetop normally, too. Just note that it will take a good bit longer to cook without a pressure cooker, and plan your meal accordingly.
A good sauteed vegetable dish, like Broccoli with Panch Phoron, would go perfectly with this dish. A potato dish, like Tiny New Potatoes With Garlic Scapes and Panch Phoron would also go nicely here, as would Aloo Gobi.
1 tablespoon cumin seeds
1 teaspoons black peppercorns
1 tablespoon coriander seeds
2 black cumin pods
1/2 teaspoon fenugreek seeds
2 tablespoons fresh ginger ground into a paste (measured after grinding)
2 tablespoons fresh garlic ground into a paste (measured after grinding)
1 1/2 teaspoons kosher salt
1 teaspoon ground cayenne pepper
1/2 teaspoon turmeric
2 tablespoons sweet paprika
2 pounds boneless leg of lamb, fat trimmed and cut into 1″ cubes
2 tablespoons ghee or canola oil
2 tablespoons dried methi greens
1 1/2 cups water
1 1/2 cups frozen or fresh methi greens, large stems removed
salt and garam masala to taste
Method:
Grind whole spices into a fine powder. Mix together with the ginger and garlic pastes, the salt, cayenne pepper, turmeric and paprika, and rub all over the lamb pieces. Cover and refrigerate for at least 1 hour.
Heat oil in the bottom of a pressure cooker or braising pot over medium high heat. Brown the meat cubes well, and allow meat juices to emerge. Add dried methi and water, lock down the lid to the pressure cooker and bring to full pressure. Turn heat down to low and cook on high pressure for fifteen minutes. Allow pressure to reduce naturally off the heat. When pressure is reduced, remove lid, add fresh or frozen methi, and cook at a fast simmer until meat is completely done, the greens are wilted and tender, and the liquid in the pot as reduced by 2/3.
Add salt and garam masala to taste and serve over steamed rice.
If you don't have a pressure cooker, add only a little bit of water–about 1/2 to 1 cup and simmer, covered, over medium heat until the meat is mostly tender–about twenty-five to thirty-five minutes, then continue recipe as written.
3 Comments
RSS feed for comments on this post.
Can another meat be used instead of lamb? I've really tried, but it's just not for me.

Barbara, in case you didn't know about this already, papads also work very well microwaved or grilled over a flame. We usually just put them directly on the microwave turntable for a minute on full power, and they are done! The microwaved ones taste very mush like the fried stuff.

Comment by surya — June 27, 2008 #
Sorry, the comment form is closed at this time.
Powered by WordPress. Graphics by Zak Kramer.
Design update by Daniel Trout.
Entries and comments feeds.