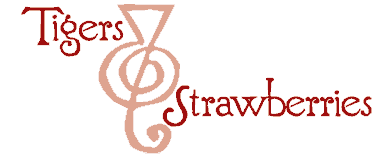 Cook Local, Eat Global
Indian food doesn't have to be complicated or difficult, nor does it require a lot of ingredients.
Sure, there are lots of curry recipes out there with mile-long ingredient lists; I should know, because I have presented plenty of them. But, the truth is this: once you learn the methods, techniques and the ways in which these many ingredients are combined in Indian cookery, the recipes become much more simple and become second nature.
Even though complicated curries become simpler over time with experience, there is always room in our cooking for very simple recipes that have delicious, nutritive results, and Indian cuisine is no exception to this rule.
That is where panch phoron, a Bengali mixture of five whole spices, comes in.
As far as I am concerned, you can cook any vegetable using a variety of techniques from sauteing to roasting, with panch phoron and have something good.
Kale, chard, asparagus, cauliflower and broccoli, summer squashes, sweet potatoes, baby blue potatoes, and garlic scapes have all been improved by being seasoned with panch phoron, and now, we can add green beans to this august list of vegetables.
This recipe is even more simple than most of the ones listed above; all you need to do is top and tail your beans (snap off the stalk and tail of the beans, removing any strings while you are at it), blanch them briefly in boiling water (just until they turn brilliant green and lightly tenderize–about a minute and a half), then drain them. Then, melt butter, ghee or canola oil in a skillet, add a lot of minced garlic, and cook until the garlic becomes fragrant. Add the panch phoron, and toss, then add the beans and cook, stirring and tossing until the garlic turns lightly golden and the beans are slightly tender. Add a squeeze of lemon juice a liberal sprinkling of salt and some minced cilantro and serve the beans forth.
That is it.
It is fast, easy, fun and delicious, bursting with great flavors.
You could add some chili flakes with the panch phoron if you want your beans to not just be sparkly, but spiky, too. However, since I was serving them with vindaloo, I left out the chili, because I wanted the sweetness of the garlic, spices and beans to dominate the flavor, thus contrasting with the tangy, hot vindaloo.
You don't have to serve these delicious beans with other Indian foods. They would be just as good with American and European classics such as roast chicken, meatloaf, pan-seared steaks, or grilled salmon.
But I think they would be truly amazing with a butternut squash dal, rice and aloo methi tamatar for an amazing Indian vegetarian meal.
Method:
Top and tail your green beans, removing any strings as you go along. Bring a pot of water to boil over high heat. Drop in your beans all at once, and allow to boil for about a minute and a half, or until the beans brighten in color and become lightly tender.
Drain in a colander, and rinse with cold water. Then, let the beans drip dry before you continue your recipe. (You can do this up to an hour before finishing the recipe. You can just let the beans drain in the colander while you do other stuff in the kitchen.)
When you are ready to serve dinner, melt the ghee, butter or canola oil in a heavy-bottomed skillet on medium heat. Add the garlic and cook for about two minutes, stirring the whole time. Add the panch phoron seeds, and cook, stirring for about another minute. Add the beans, and cook, stirring and tossing, until the garlic is golden and everything is fragrant. Make certain that the beans are totally coated in the flavored oil.
Add the lemon juice and stir well, incorporating it completely into the beans. Salt to taste and toss in cilantro leaves.
Serve immediately, though, really, these are good at room temperature, too.
5 Comments
RSS feed for comments on this post.
Sorry, the comment form is closed at this time.
Powered by WordPress. Graphics by Zak Kramer.
Design update by Daniel Trout.
Entries and comments feeds.